About Us
Israel corporate investigators, is a leading investigation and risk protection group that aims to provide high quality services all across the globe in support of its clients. more about us
Our Services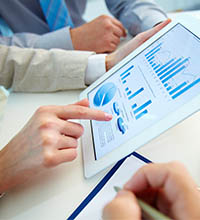 About Israel Corporate Investigators
Welcome to Israel corporate investigators, we are here to help companies like yours to restore what's right and bring your greatness at front and center. We want to introduce ourselves as Israel corporate investigators which has a reliable team of best working professionals. We have helped many corporate institutions, individuals in their queries and needs.

We are serving this section of the corporate sector since decades and have complete expertise in it. Iran corporate investigators bring together experience and commitment to excel in each and every case we undertaken. We listen to all your queries and note down your requirements regarding the case and we shall move forward according to the possibilities. This ensures good relation between the company and our client's. Our main aim is to provide class leading services to our client's so as to maintain a long term relationship with them. Our wide range of investigation services include Corporate Fraud, Corporate Due Diligence, Fraud Claim Investigations, IP Right investigations verification, background investigations, skip tracing services ,Enforcement and Process Service. We have a dedicated team of professional corporate investigators with primary objective of providing corporate investigative service support to our entire corporate client's in Israel and across the globe.

As a famous saying says; Investigation is an investment, for the better future of your organization. Israel corporate investigators are a leading investigating agency of Israel with an aim of providing high quality comprehensive investigation and intelligence services to clients from all around the world. We provide comprehensive and perfectly detailed reports which cover all the facts of the investigation. This helps our client's to take better informed decisions for the betterment of their organization. Our experienced and trained corporate investigators of Israel have helped many individual and corporate clients in their needs.

Our corporate investigation services are structured in respect to clients' interests which helps them to explore the unknown facts of the situation or the case, so that they could reinforce their strategies & decision making and implementing process. Our team of professional risk investigators of Israel with years of expertise in the field of risk management services provide you with accurate and effective results that can help you to take right decisions. Corporate investigators of Israel are capable of providing comprehensive information and evidences which helps in guarding you from all kind of risks and threats occurring in your businessand prevent you from undergoing massive losses. Our best corporate investigation services are listed below:
CORPORATE INVESTIGATION SERVICES IN ISRAEL
IPR INVESTIGATIONS SERVIVES IN ISRAEL
INSURANCE INVESTIGATIONS SERVICES IN ISRAEL
VERIFICATION AND BACKGROUND CHECK SERVICES IN ISRAEL
SKIP TRACING SERVICES & PROCESS SERVICES IN ISRAEL
All of our corporate investigation services and risk management services are available throughout the regions of Israel including all major cities viz. Jerusalem, Tel Aviv, Haifa, Ashdod, Netanya, BeneBeraq, Bat Yam, Ramat Gan, Ashqelon, Kefar Sava, Lod, Bet Shemesh, Ramla, Nahariyya, Qiryat Atta etc.

For further discussion about our corporate investigation services kindly contact us on contact@grevesgroup.com.