Corporate Investigations
Home > Services > Corporate Investigations
About Us
Israel corporate investigators, is a leading investigation and risk protection group that aims to provide high quality services all across the globe in support of its clients. more about us
Our Services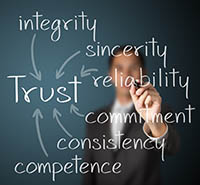 Corporate Investigation Services in Israel
Corporate frauds are rampant in nature these days and the most common issue faced by various businessesand corporate entities across the globe. In this modern era, it's a need of every entity to consider corporate intelligence services which will definitely lowers the risk of threats and fraud which will affect the growth of the business or the organization. Frauds can take place in any level or point of the organization. The frauds conducted are mainly internal or external. Internal frauds are totally employee/worker related and on the other hand external frauds are conducted through channels and outside the organization. With the unique fraud prevention strategies and the advices we provide to our client's, help them to uncover the hidden truth behind the fraud and the individual responsible for it. We are able to stop the fraud at its first step. If you too are victims of such corporate frauds, corporate risk investigation agency will help you stop and prevent such risks.

Our Corporate investigation services are mentioned below:
Asset Tracing Investigation
Business Background Investigations
Competitive Intelligence Investigation
Corporate & Business Intelligence
Corporate Background Screening
Corporate Due Diligence Investigation
Corporate Surveillance Service
Corporate Theft Investigations
Counter Surveillance for Bugs & Camera Sweeps Service
Employee Theft investigations
Employment Screening Service
Fraud Investigation
Intellectual Property Right Investigation
Investigation Services to Corporate Lawyers
Litigation Support Investigation
Corporate Record Research Investigation
Risk & Fraud Consulting
Wage & Fraud investigation
Our major concern is to provide best in class services with satisfactory results in order to maintain the reputation we carry of being the leading provider of corporate, intelligence and risk management services in Israel. Our team of corporate investigators in Israel is well trained and has complete know how of carrying out fraud investigations. We providerisk management services with fixed turnaround time and at economical rates. We keep our client's completely updated about their cases and our moves towards the case. We maintain complete transparency with our clients throughout the process. All the assignments we undertake are strictly confidential and are handled with utmost precision. To know more about our corporate investigation services & risk management services kindly contact us on contact@grevesgroup.com.