Insurance Investigations
Home > Services > Insurance Investigations
About Us
Israel corporate investigators, is a leading investigation and risk protection group that aims to provide high quality services all across the globe in support of its clients. more about us
Our Services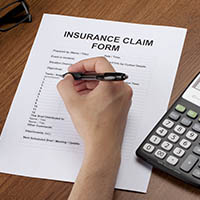 Insurance Investigation Services in Israel
In today's world, it is necessary for insurance companies to hire insurance claim investigators to investigate the frauds conducted by individuals. Claim investigation services helps insurance companies to avoid heavy losses occurring due to increasing rate of frauds in this modern world. We have the most experienced and well trained partners/associates across the globe that has extreme expertise in carrying out theinsurance claim investigations with wide vision. Our team is holding good reputation and is known for their skills and techniqueson how they handle such difficult situations, in their respective locale. All these features help us to provide best services to our clients and that too with quick results. We have efficient team of insurance claim investigators in Israel who are capable enough to provide an in-depth report of the investigation which includes all the facts, findings and evidences etc. Insurance claim investigations of Israel works for many of the major Life and Health insurance providers, Attorneys/Lawyers, Loss Adjusters, Investigation Agencies, self-insured and self-funded employers and many more. Israel corporate investigators help various insurance sectors in identifying unscrupulous people committing insurance frauds and causingthe firm to incur heavy losses.

Our services for insurance claim investigation services are mentioned below:
Claims related Insurance Investigation
Insurance Fraud investigation
Accident Claims Investigation
Life Insurance Claim Investigation
Property Claim Investigation
Travel Insurance Claim Investigations
Insurance Surveillance Service
Third Party Claims/ Medi-Claims/Personal accident investigations
Theft Claim Investigations
Tracing Witnesses and obtaining Statement
Recovery of the stolen vehicle
Assisting Counsels / Lawyers
Legal and Insurance Support Services
Insurance investigators of Israel are skilled enough in examining the claimant's credit, conducting surveillance, obtaining information from the scene, taking advice from experts, and using law enforcement resources for assistance and solid evidences.Insurance claim investigators of Israel always try their level best to guide and help Insurance sector by handling and solving the problems of numerous Insurance Frauds taking place in the current world.For further discussion about our insurance claim investigation services kindly contact us contact@grevesgroup.com.