Process Services & Skip Tracing
Home > Services > Process Services & Skip Tracing
About Us
Israel corporate investigators, is a leading investigation and risk protection group that aims to provide high quality services all across the globe in support of its clients. more about us
Our Services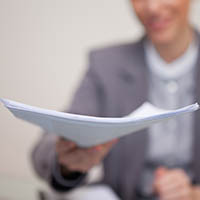 Process Servers & Serving Legal Documents in Israel
Our process serving squad is well experienced and professional process servers who are specialized in serving documents related to Civil Matters, Matrimonial, Divorce, Child Custody Matters, Family related issues and Corporate & Business Matters. We deliver documents at the specified address and to the concerned persons only according to your preference and requirement and that too at affordable rates. We conduct process service in all areas of Israel and as well as worldwide too. According to your requirement we deliver documents through The Hague Convention also. We help many corporations, local & international businesses, solicitors/proprietors, private individuals who are in need of conducting process service on time. Our trained and experienced process server in Israel follow all the rules and regulations while serving the judicial/non-judicial documents, May it be in any part of the world or state. Our network is highly reputed & consistentas our chain of official partners/associates is wide enoughto cover all regions of Israel and other parts of the world. The best team of process servers in Israel is strivingto achieve best results by providing our services in time and at affordable rates.

Our process services are mentioned below:
Serving Documents, Summons & Complaints in Israel
Serving Petitions by experienced process server
Serving Petitions Serving Other Judicial and Extra-Judicial documents in Civil and Commercial Matters
We always take care of our client's requirement and their needs and deliver or serve documents accordingly. After the completion of service of process, we shall provide a notarized affidavit of service which will act as a proof of service was done successfully. The affidavit will be sworn by the process server to act as a proof in the court in case the acknowledgment is not signed by the respondent. Our process servers have the complete know how of successfully conducting a process service, as in some cases respondents' are not willing to sign the acknowledgement and are rude to process servers. To know more about our process services, kindly contact us on contact@grevesgroup.com.
Skip Tracing Services in Israel
Our Skip Tracing Services in Israel are fast, reliable & accurate and are conducted by our professional and well trained corporate investigators. Our skip tracers of Israel conduct extreme level of online and physical investigation which helps us find the missing person/debtor or fugitives. We conduct skip tracing services in Israel secretly and the assignments we undertake are handled with utmost confidentiality. With years of experience in this field we have built highly comprehensive database which includes all the exclusive information, which provide our clients the exact location & intelligence information about the fugitive/businesses or the company. We are also equipped with latest technologies which help us excel in all the assignments we undertake of skip tracing services.

Our services are mentioned below:
Skip Tracing of missing debtors
Status Enquiry and other Skip Tracing Services
Tracing of Missing persons
Tracing of Defendants & Witness
Tracing of Business and company searches
Our main motto is to provide client satisfaction and to conquer this we provide best in class services at real affordable rates which help our client's to stick to us and work together in the future. Complete confidentiality is maintained on the cases we undertake and transparency is only kept with the client to show the real picture of the progress and how the case is going on and this is maintained throughout the investigation. We also provide you with high standard reports which are confidential and will be handed over to the same person for whom we are working with.To know more about our skip trace investigation services kindly contact us on contact@grevesgroup.com.