IP Rights Investigations
Home > Services > IP Rights Investigations
About Us
Israel corporate investigators, is a leading investigation and risk protection group that aims to provide high quality services all across the globe in support of its clients. more about us
Our Services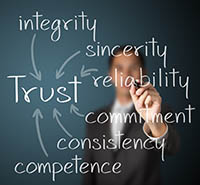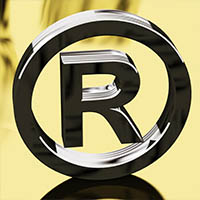 IP Rights Investigation Services in Israel
Our group of IP rights investigators in Israel has a vast network which is covered by our offices/partners/associates which help us provide effective & faster IP rights investigative and intelligence services to our local & international clients. We strive to fight against counterfeiting, piracy, infringement, duplicity and we are specialized to protect the intellectual property rights of brand owners. We are always on to undertake all matters which comes under Intellectual Property which include, Trademark, Copyright, Design, Patent, GI Marks (Geographical Indication mark). We provide best of anti-counterfeiting services in Israel to prevent brand owners from heavy loss. Our main aim is to reduce the rate of piracy which is on hike in current time and needs to be stopped.

Our IP Rights investigation services offered by Israel Investigators are as follows:
IP Rights Investigations in Israel

Counterfeiting / Infringement Investigation
Trademark, Copyright, Design and Patent Infringement Investigation
Parallel Trade Investigation
Gray Market Investigation
Market Surveys in Israel
Intellectual Property Due Diligence
IPR Litigations Support Investigation
Geographical Indication Investigation

Law Enforcements Services in Israel

Conduct and organize criminal/civil seizures
Customs Protection

IP Rights Audit Services in Israel

Factory Auditing Services
Brand Integrity Audit Services

IP Rights Monitoring Services in Israel

Internet survey and monitoring services
Market Monitoring Services
Trade Fair Monitoring

IP Rights Acquisition Services in Israel

Domain Name Purchases
Company Name Purchases
Trade Mark Purchases

Other IP investigation in Jerusalem and Israel

IP Rights Sample/Test Purchases
IP Rights Attorney Services
Co-ordination /Awareness/training campaigns
Vendor Information
Service of Cease & Desist Notices
Our Intellectual Property Rights Investigation includes services such as Internet survey, monitoring services, Anti-counterfeiting investigations, Parallel Trade Investigations, Grey market investigation, Market survey, Vendor Information, IP sample/test purchases and service of cease and desist. We strive to provide best of our services at economical rates.For more details about our ip rights investigation services in Israel and risk investigation services in Israel kindly contact us on contact@grevesgroup.com.